Neem Karoli Baba will be the attendant of such a Baba of India, whom you can also call Baba, can also be called an incarnation of God and can also be called a sant. He is famous not only in India but all over the world.


Although Baba in India is identified with his big ashrams, but it was such a Baba who was against the ashrams, along with being against the ashrams, he was also against the disciple system. By the way, Devraha Baba was also one such saint.
Perhaps you have heard the Neem Karoli Baba names and if you have not heard, then today you will know about them.
Neem Karoli Baba Bio
The name 'Neem Karoli' was more popular among foreign devotees while his childhood name was Lakshmi Narayan Rashma. And he was born around 1900 in a Brahmin family in Akbarpur village of Firozabad district of Uttar Pradesh, India.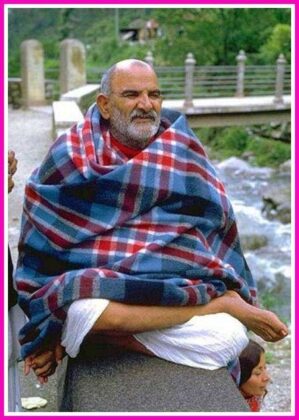 Neem Karoli Father's name was Shri Durga Prasad Sharma and Baba was known by many names, you will get to know about the interesting stories related to it.



Education- Elementary education was initiated in Kirheen village of Akbarpur
Neem karoli baba on marriage- He was married at the age of only 11 years.
He is best known as the mentor of many Americans who came to India in the 60s and 70s. But Maharaj ji left the house soon after his marriage-
And after going to Gujarat, after about 10-15 years, his father was told by someone that he saw a monk in Neeb Karoli village (which was renamed as Neem Karoli) in Farukhabad district of Uttar Pradesh, whose face resembles that of his son.
After that, on repeated requests of his father, he entered the planet after his retirement and spent some time in the planet, but his mind was not in the planet and left the house again in 1998.
This time he built his Taposthal on Almora Nainital Road, about 17 km from Nainital in Uttarakhand, which later became famous as Kainchi Dham. A fair(mela) is held every year on 15th June in Kainchi Dham to commemorate the same.



Very few people know that he (Neem Karoli Baba) had attained enlightenment at the age of 17.
He has had many such famous disciples, whose names you will be surprised to know, they are not from India but from abroad, In which the first name comes Apple CEO Stebbs Jobs, followed by Facebook CEO Mark Zuckerberg and there have been countless such disciples,
About one of which you know what he said about Baba.
Miracles of Neem Karoli Baba
(1) Neem karoli baba Ram dass:- He came to India from America, he was such a big drug addict that he used to swallow two-three LSD (the most intense drug of intoxication) in a day.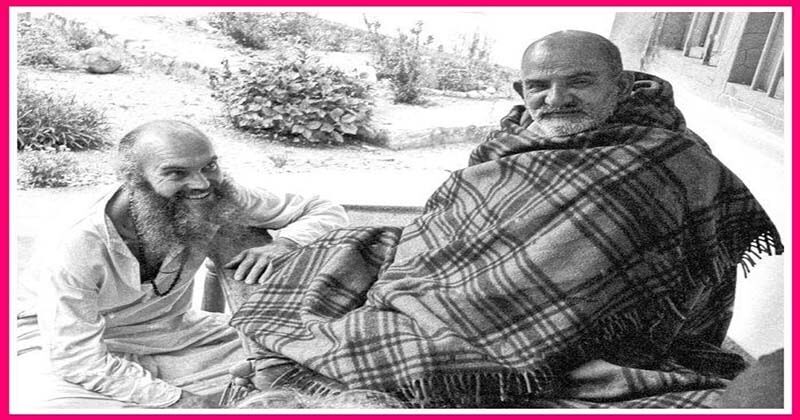 One day he went to Karoli Baba, who was a wonderful teacher with extraordinary abilities, he was divine, a very capable tantrik, an extraordinary person and a devotee of Hanuman ji.
He came to Baba and said that I have a real material which gives joy to heaven. If you eat it, then all the doors of knowledge are opened, do you know anything about it, Neem Karoli Baba asked, tell me what is this.
He had 300 pills and gave Baba 300 pills to test Baba Baba put 300 pills in his mouth and swallowed. Then he sat down and continued to do his work, Ramdas sat there with the hope that this man was about to die.
But Neem Karoli Baba did not show any effect of drugs, he kept working, his purpose was just to tell this to Ramdas. That you are wasting your life on a useless thing, this thing is not going to be of any use to you.



Ramdas then became a disciple of Baba Neem Karoli Baba and wrote a book on Baba, named Being Ram Dass in which he has mentioned this miracle.
Baba continued to travel all over India and he became famous by many names, out of which some people called him Talaiya Wala Baba, Handi Wala Baba, Laxmandas, Tikoniya Wala Baba, Miracle Baba etc.
During his visit to India, Baba kept giving messages to his devotees and during that time he performed many such miracles that his fame spread in India only in the whole world.
There are many such interesting stories or miracles in which a very wonderful story has been further described.
Miracle (2):-
Once Baba was traveling by train and he did not have a ticket, when TT came to check the ticket and asked Baba to show the ticket.
He smiled and said that I do not have a ticket, then TT drops Baba off the train. Baba gets off the train and sits on a pillar in the platform.
After that the train is flagged to run, but the train does not proceed, then retry is made.
And some repairs are also done in its engine, even then the train does not move forward, this process has been going on for a long time.
After that the TT remembers that the train is not moving since I have dropped this Baba. Then TT goes to Baba sitting on the platform and apologizes to Baba and asks Baba to sit in the train.



Baba asks TT to accept a condition before boarding the train and that condition is that from now onwards no one else
Such a Sadhu or Baba, who is without a ticket, will not be deboarded from the train, after this condition is accepted by the TT, Baba sits in the train.
As soon as Baba sits in the train, the train starts moving. Since then that station has been named as Neem Karoli station which comes in Farukhabad district.
Baba continued to show miracles to his devotees from time to time. If you are directionless in your life or are suffering from any trouble then you can convey your message to Baba from your conscience to Baba.
Because Baba always used to say that I have never left here, I am here in the midst of all of you.
Neem karoli Baba thoughts
Baba asked an Indian girl four times that do you like happiness or sorrow, after every girl replied, I have never felt joy, Maharajji, I have felt only sadness.

In the end, Maharaj Ji said, I love suffering, it takes me to God. Yoga flows in the veins of people in India. If you desire a mango at the time of your death, you will be born as a worm, if you desire for the next breath, you will be born again – Neem Karoli Baba.
Kainchi dham full address
If you get an opportunity to visit Kainchidham in Nainital, there is a river flowing behind the temple of Hanumanji. If you spend some time there and feel Baba, then Baba will definitely make you feel the feeling of being himself.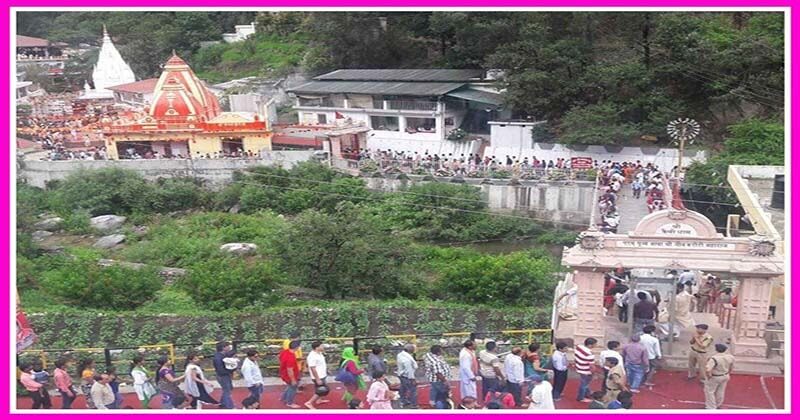 Kainchi Dham is 31 km away from Nainital district headquarter of Uttarakhand, where you will get the means easily.
If you travel from Delhi, there is Kathgodam railway station near Nainital, from where you can easily reach Kainchi Dham by auto or bus.
And if you want to go by air then Pantnagar is the nearest airport which is located at a distance of 72 kms from Kainchi dham.
Neem karoli baba vrindavan address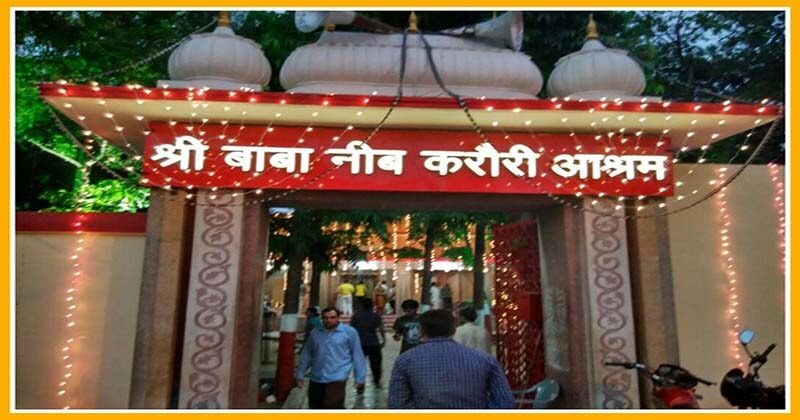 Neem Karoli Baba spent the last time of his life in Vrindavan and he left his body in the Ashram of Vrindavan on 11th September 1973.
This ashram is located on the parikrama road of Vrindavan, which is near Atala Chungi, if you ever go to Vandavan, you can go to that ashram, which is the place of Baba's memorial.
The devotees of Neem Karoli Baba who are always close to him considered Baba to be the incarnation of Hanuman ji, this is confirmed by this story.
Neem Karoli Baba's Leela
Once Baba Neem Karoli Baba was sitting in his ashram, when he said to one of his devotees that if you pick up the Ramayana, then your devotee ran and picked up the Ramayana.
After that Baba said that when I had gone to Ashok Vatika to meet Mata Janki, then Baba started reciting the whole scene of Ashok Vatika from the Lanka scandal of the devotee Ramana in the form of quadrupeds.
And Baba closes his eyes and starts crying while listening with a very calm heart, seeing this condition of Baba, everyone around him starts crying.
People were stunned and all started bowing down to Baba, since then Baba came to be called the incarnation of Hanuman ji.



And even after reading this story, why not go, you must have started believing that Baba was actually an incarnation of Shri Hanuman ji Maharaj.
Many such things were said by Neem Karoli Baba, which are inspirational for the society, out of which the best thing you will like is that except the love of God, everything is temporary.
Neem karoli baba mantra
Although Baba did not tell any special mantra for the devotees, yet when Baba's devotees asked Baba, he would have said that chant Ram Ram Naam as many times as possible. By chanting this name, you will get well-being.
Neem karoli baba books
Love Everyone: The Transcendent Wisdom of Neem Karoli Baba
My opinion
If you remember any miracle of Baba, then tell that also we will publish it in Katha Star with your name, you can also join Katha Star's YouTube channel.
Thank you for reading this article. How did you like Neem Karoli Baba Biography tell us in the comment box